The Octodad Wiki is a WIPE wiki, and has lots of unfinished pages. Please help by adding:
-More character info
-Locations
-Better game descriptions
-Better and more pictures and videos
-More pages (e.g. Octodad dadliest catch easter eggs and secrews page)

Octodad: Dadliest Catch, originally titled Octodad 2, is the sequel to the original Octodad. The game is being developed by the studio Young Horses. It was announced at the E3 2013 press conference that Dadliest Catch will be making its' console debut on the Playstation 4 sometime in 2013.
This time, our cephaloprotagonist has gotten himself in a bind between his wife's mounting mistrust, and a disastrous trip to the local aquarium! Are you dad enough to control the titular octopus father as he strives to hide his nautical nature from his family while keeping his tangled tentacles intact?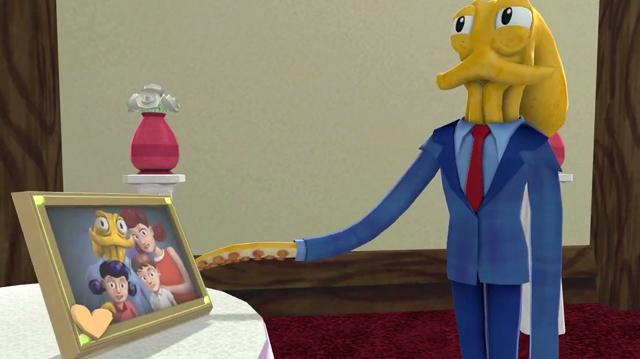 Are you interested in Octodad: Dadliest Catch?
Create blog post
News
With the attention that Octodad: Dadliest Catch has received at this year's E3 event, the Wikia Community Development Team decided to give this site a quick makeover to hopefully capitalize on the excitement about this game. We hope that you guys' enjoy the new look.

Read more >
See more >